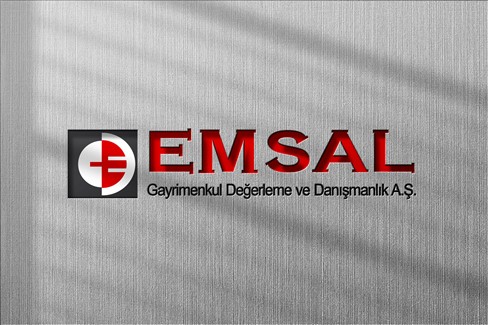 EMSAL GAYRİMENKUL DEĞERLEME DANIŞMANLIK A.Ş.
It is one of the leading companies of Turkey with its high commercial potential, significant business volume and professional work team.
We accept honesty, consistency and reliability as our core values. It is our belief in these values and our reliance on a professional creative approach that motivates us to provide high quality of service in everything we do. Our company aims to make a World-class appraisal in the real estate sector with its expert staff and different vision.
We know that the key to success is a well-organized, hard-working team. Therefore, the motivation and training of our employees is of paramount importance to us. EMSAL embraces a fair, democratic administration and believes that the skills and creativity of our employees will lead us to a brighter future.
With its strong infrastructure, EMSAL is committed to improving the quality of life in every area in which it operates.
Our Vision
The vision of our company, which uses its interdisciplinary knowledge in the most effective way, is to be a brand in its field and to take its place in the international arena.
Our Mission
To provide customer satisfaction at the highest level by preparing independent reliable appraisal reports at international standards and providing consultancy services with our company partners and staff, who have achieved the highest level with their professional experience.
Our Principles
• Impartiality-independence
• Reliability-honesty
• Professional care and diligence
• To comply with appraisal principles generally accepted by worldwide standards
• Punctuality / discipline
• Being open to innovation/change
• Friendly communication